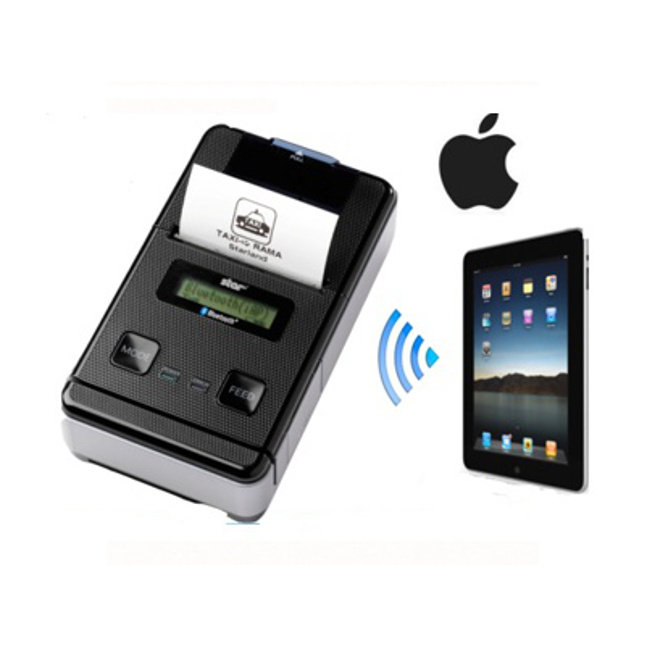 PayPrint is proud to introduce on Italian market the new portable printer Star Micronics SM-S220ì. A chip MIF certified by Apple Inc is installed on this printer (Made for iPad ®, iPhone ® and iPod touch ®). That allows you to connect via Bluetooth interface the devices running iOS operating system (including version 6). It is therefore possible to use the SM-S220ì Star Printer with iPad ®, iPhone ® and iPod touch ®. This model also provides SDK that enables the use with Smartphones and tablet with Windows ® , Android ™, Linux and Blackberry.
The Star SM-S220ì is fast, elegant, robust and has a very interesting price. It has a small footprint and is very light, very appreciated by operators who use it all day long. Features a long-life battery and a diagnostic display which facilitate the use. Is it possible to print bar codes 1 and 2 D.
SM-Star S220ì 58 mm wide paper and despite the so reduced footprint it installs paper rolls with a diameter of 38 mm !
All these features make Star Sm-S220ì portable printer is ideal for applications in the fields of logistics, maintenance, catering, retail, attempted sale, etc.
This new printer model confirms the attention of PayPrint for the mobile sector where it works for many years in the fields of printing, payment and management of barcodes. It has a wide range of solutions for print and pay with credit cards from IPad, iPhone, smartphone and Android tablet, Window, Linux and Blackberry.
Among the major brands for mobile features Payprint can offer:
Star Micronics: wifi and bluetooth portable printers for all mobile operating systems
Zebra: portable printers for labels and tags
Ingenico: mobile systems of credit card payment for iPad, iPhone, Android and Windows
Seiko: portable printers for Windows and Android
The SM-S220i in action!
Tablet printer - Star SM-T300 wifi Portable Printer with Android Tablet
iPad printer - STAR T300 Wifi Portable Printer for iOS

iPad printer - STAR T300 Wifi Portable Printer for iOS

Scheda prodotto - Star SM T 300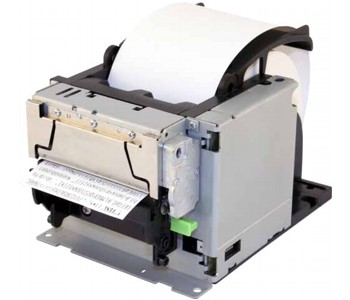 Compact, reliable, low cost and fast printing the new Nippon Primex printers of serie K2052 for 58mm and K3053 for 80mm paper width may be the best printing solution for application in Queue Management Systems, Self Service Payment Kiosks, Vending Machines as well as many Kiosk Applications.
The paper presenter is standard in this family of printers and may avoid paper jam for incorrect "paper pulling" while printing or paper cutting. This new family of printers offers Serial and USB 2.0 interfaces with software drivers for most popular Operating Systems.